Hi Ya!
My daughter is so excited, Summer Vacation officially starts today at 11:40am. She could hardly wait to get to school today, she was ready and asking to go 1/2 hour early, LOL.... The last week the kids were busy doing fun activities at school, last Wednesday was their day at the pool, Friday was Fun Day (outdoor Games, I was in charge of the Water Relay Races, yikes) and yesterday was the First Grade Picnic at the park (more games and food). It's hard to believe that Maygan is heading into Second Grade, just where does time go?
This is Maygan's Spring School Picture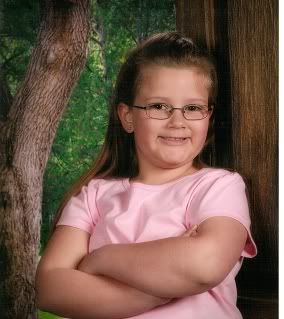 I did get a few things finished up and on my website. I have many more in the works, just need to find some time to complete them.

Here is a picture of my new 1791 Witch Doll....she turned out so prim...love her....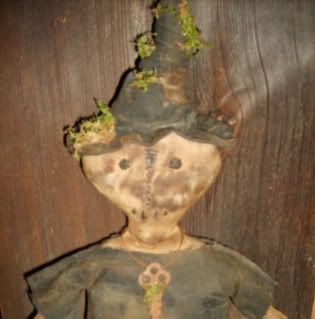 This is one of the new Antique Quilt Runners that I finished up. This is a great size for a small table or bench.