Wishing you Dad a Happy 97th Birthday today. Yes, my Dad would have turned 97 years old today. Now, please don't let out the secret of his real age, (he'd probably skin me alive) cause if anyone ever asked Dad how old he was, the answer was always 39!
Dad was born November 15, 1913 in French Creek, NY.
Dad's Baby Shoes and Ring

He grew up on a Homestead there, rode his horse to the School House and helped out with the farming.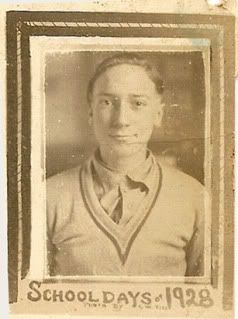 A picture of my Dad from 1928, he was 15 at the time.
Dad, Grandpa Theodore John and Grandma Myra
(even though I never got to meet them, I know they would have been wonderful Grandparents)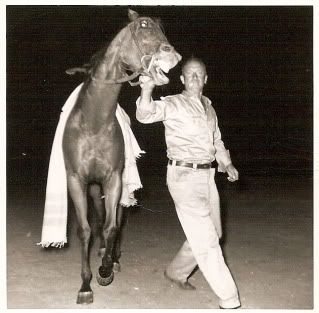 He always had an interest in horses. In his younger years, he owned Race Horses and traveled a circuit to local racetracks with his horses and jockeys.



Dad was a Drummer, playing in different bands throughout the years.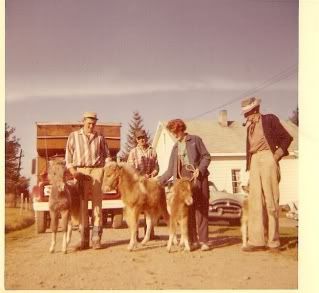 He owned and operated a trucking business and was also a farmer. He hauled livestock to Auctions, Fairs, etc. One of Dad's many trucks in the background of above photo.

Dad married Mom on April 12, 1971 and I came along in 1974. Can you say, "WOW", Dad was 61 years old at the time and Mom was 44.
(I can remember growing up and folks who didn't know us always thought they were my Grandparents, but let me tell you, Dad was always very proud to say, "No, she's my Daughter!)

He continued to drive his Cattle Truck and took Mom and I along most everyday. From the time I was in diapers, I rode in that truck. It was a Cab-over International, a red one, when it was nap-time I was tucked into a make-do bed built behind the truck seat (of course that was before carseats).
I have many good memories of the many miles we traveled in that truck.

Just before I went to school, Dad got his leg broke while loading a cow. He couldn't work so he stayed home with me while a family friend and Mom went on the daily route. We played "school" everyday and he/we fashioned a way of getting the door open to the freezer room so I could get at the ice cream.

Dad was always there for my school activities and concerts (I could always depend on trip to McDonald's afterwards :). Very snowy trips to the Christmas Tree Farm to pick out a real tree, it HAD to be a real tree. Playing Cribbage (it's how I learned to add), making barbie doll sized pancakes that he would happily eat for breakfast and him stealing my slice of bread just when I got it buttered. I could go on and on and on, but I won't....

He was always there, the best father a girl could ask for and always so proud. And likewise, I'm proud to say that he's my Dad!
November 15, 1913 - November 26, 1991
Love and Miss You Dad......
Traci Jean aka TJ
*Link to Previous Post*
http://yorkmountainprimitives.blogspot.com/2010/11/my-workhorse-and-her-team.html